Our seasonal selection of Standard and Mini Cymbidiums.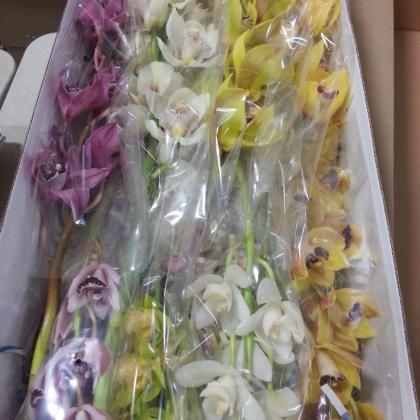 4 Cymbidium + 4 Mini Cymbidium (box)
4 stems of asst Standard Cymbidium with 4 stems of asst Mini Cymbidium sold per case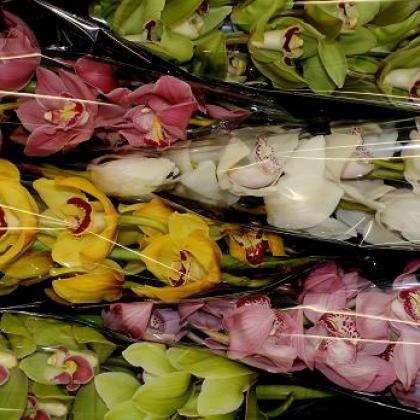 Cymbidium Asst (case 10 st/9+ bl)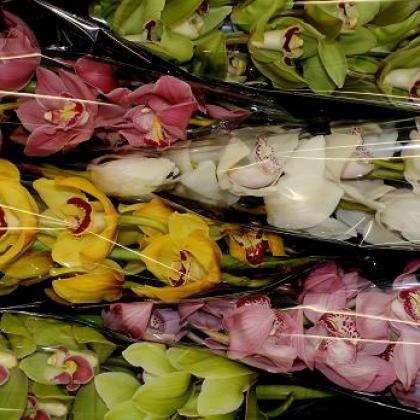 Cymbidium Asst (case 8 st/10-12 bl)
BC 10-12 Bloom. (3 White, 3 Green, 2 Other)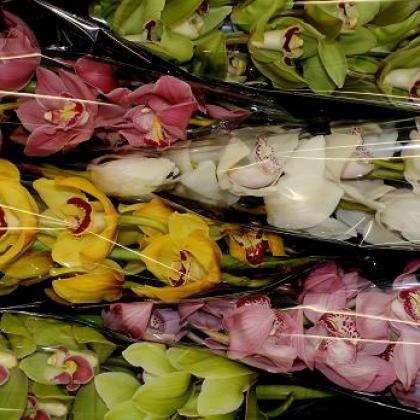 Cymbidium Asst Short Grade (case)
BC Cymbidium Short Grade 6-8 Bloom.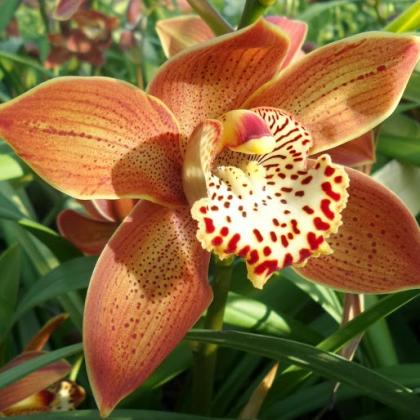 Cymbidium Brown (12 bl/stem)
A seasonal variety of Brown Cymbidium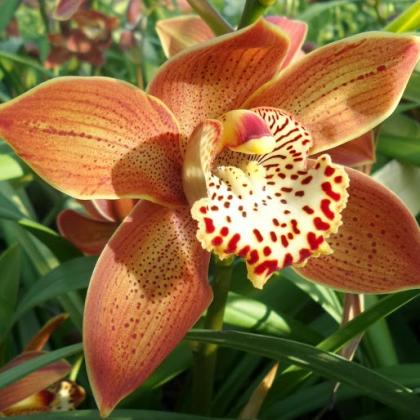 Cymbidium Brown (case 8 st/12 bl)
A seasonal variety of Brown Cymbidium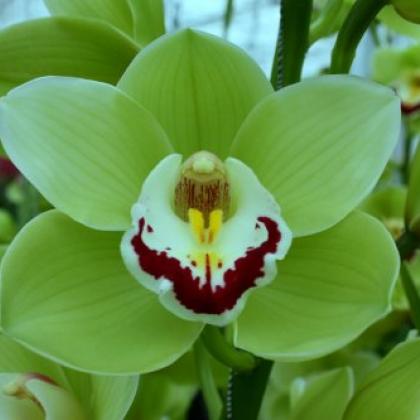 Cymbidium Green (9+bl/stem)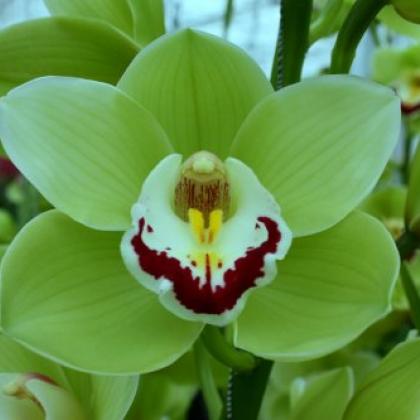 Cymbidium Green (case 10 st/9+bl)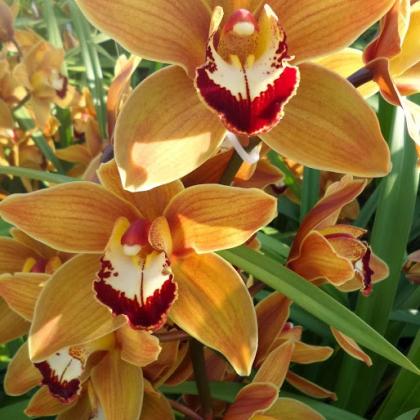 Cymbidium Orange (12 bl/stem)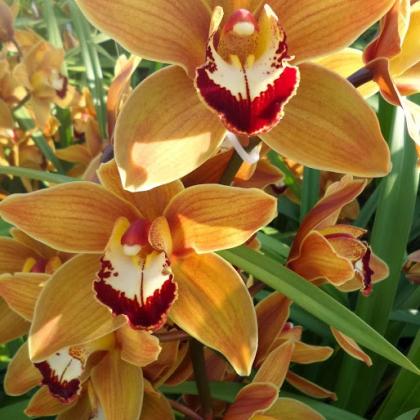 Cymbidium Orange (case 8 st/12 bl)
Cymbidium Pink (9+bl/stem)
Cymbidium Pink (case 10 st/9+bl)
Cymbidium Pink Short Grade (case)
Seasonally available variety selection of the appropriate colour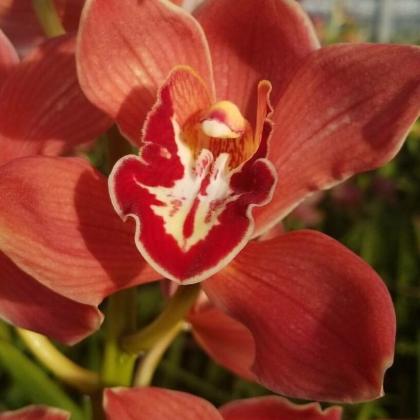 Cymbidium Red (12 bl/stem)
A seasonal variety of Red Cymbidium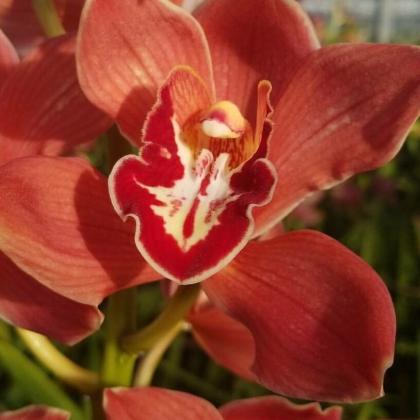 Cymbidium Red (case 8 st/12 bl)
A seasonal variety of Red Cymbidium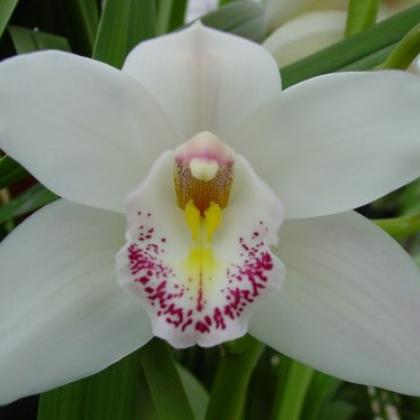 Cymbidium White (9+bl/stem)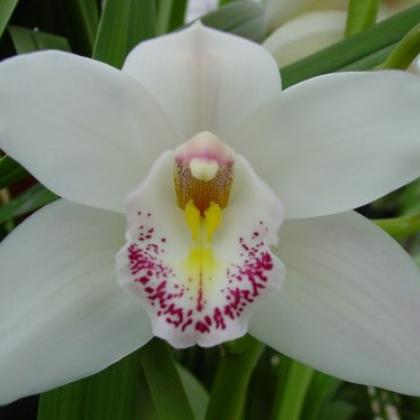 Cymbidium White (case 10 st/9+bl)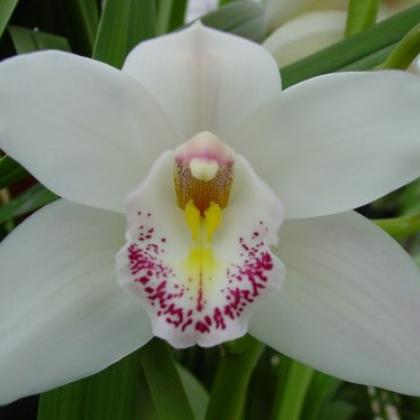 Cymbidium White Short Grade (case)
Seasonally available variety selection of the appropriate colour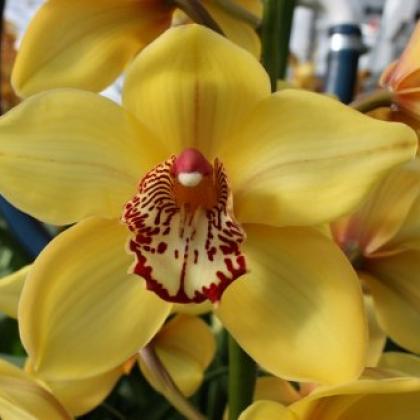 Cymbidium Yellow (9+bl/stem)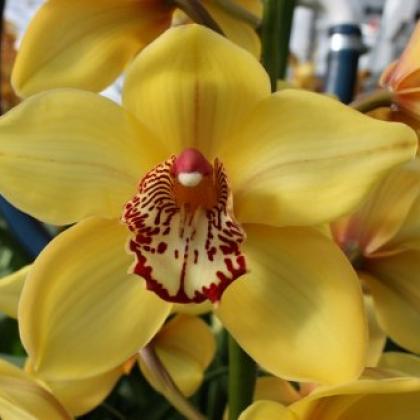 Cymbidium Yellow (case 10 st/9+bl)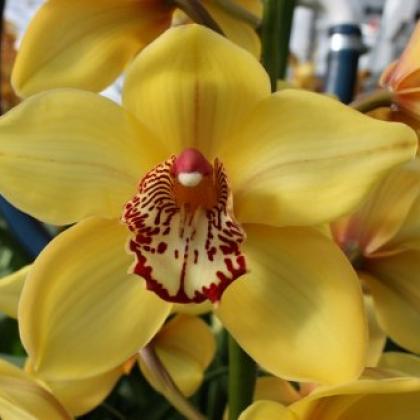 Cymbidium Yellow Short Grade (case)
Seasonally available variety selection of the appropriate colour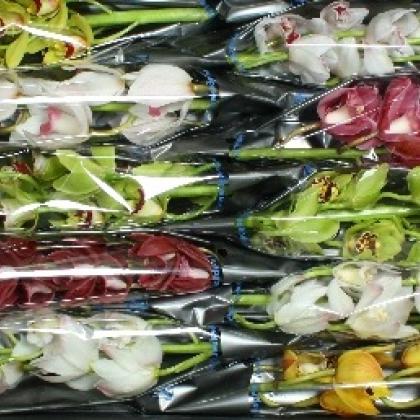 Mini Cymbidium Asst (case)
A seasonal variety of Assorted Mini Cymbidiums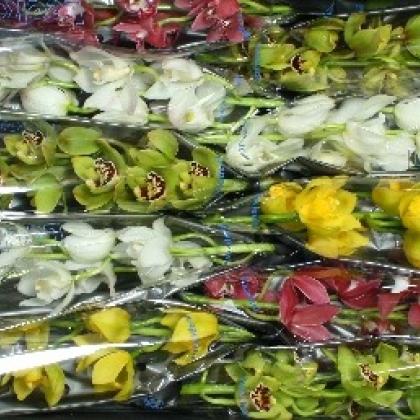 Mini Cymbidium Asst Short Grade (case)
A seasonal variety of Assorted short grade Mini Cymbidiums 6-10 Blooms per stem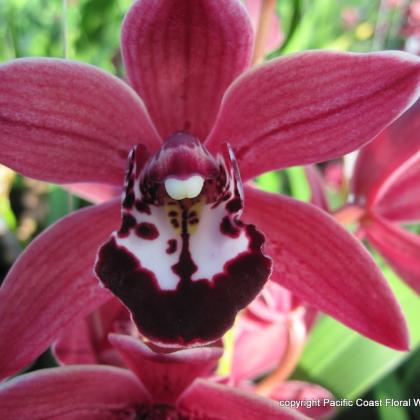 Mini Cymbidium Burgundy (stem)
A seasonal variety of Burgundy Mini Cymbidium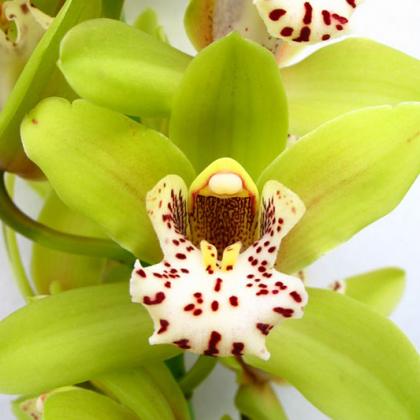 Mini Cymbidium Green (case)
A seasonal variety of Green Mini Cymbidium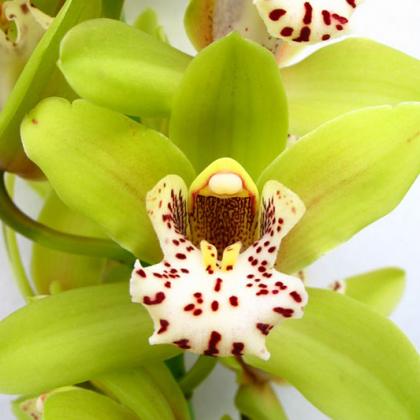 Mini Cymbidium Green (stem)
A seasonal variety of Green Mini Cymbidium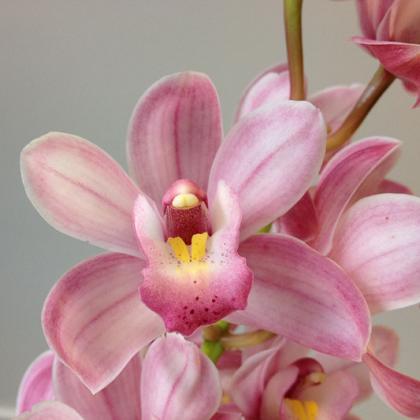 Mini Cymbidium Pink (case)
A seasonal variety of Pink Mini Cymbidium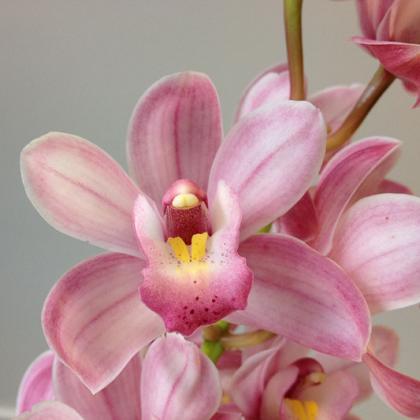 Mini Cymbidium Pink (stem)
A seasonal variety of Pink Mini Cymbidium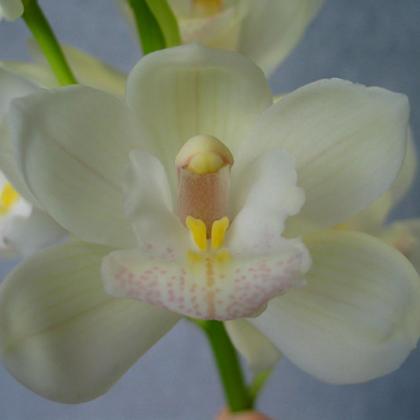 Mini Cymbidium White (case)
A seasonal variety of white Mini Cymbidium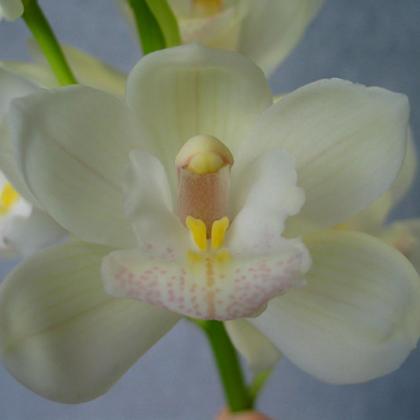 Mini Cymbidium White (stem)
A seasonal variety of white Mini Cymbidium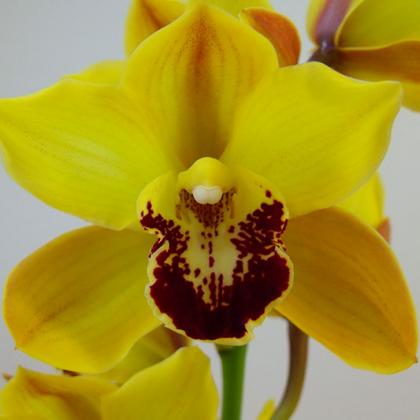 Mini Cymbidium Yellow (case)
A seasonal variety of Yellow Mini Cymbidium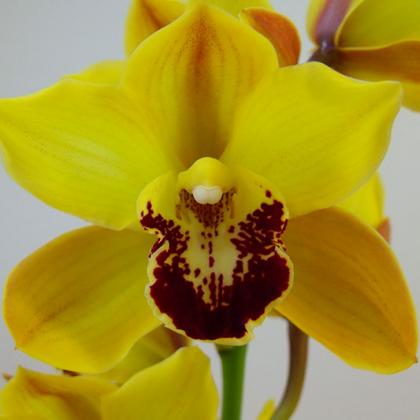 Mini Cymbidium Yellow (stem)
A seasonal variety of Yellow Mini Cymbidium